These fanciful reindeer cookies may look too cute to eat, but don't let that stop you. Fun to bake and assemble, these cute bites from Lisa Tutman-Oglesby of Celebrate Creativity deliver a delightful three-dimensional effect that will have cookie lovers looking twice. Find the recipe for these cookies and more holiday cookies, here!
How to assemble three-dimensional cookies: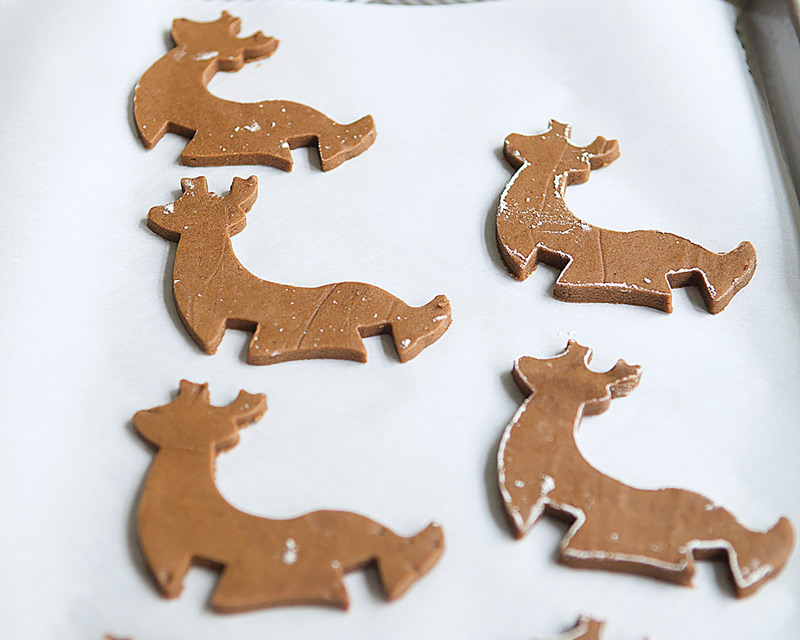 1. After cutting out the shapes, return the tray to the refrigerator for 1 hour to let cookies to chill even more. This will help the cookies maintain their shape while baking so they can fit together like puzzle pieces.
2. Sort various cookie parts into piles, organizing by specific cut. Organizing the cookies into an assembly-line fashion is the best decorating approach when you're dealing with so many cookies. It'll help keep your piping uniform.
3. When icing your cookies, leave about a ¼-inch border along edges so that the cookies will be able to interlock with their accompanying pieces once the icing has dried. Don't forget to select one reindeer in the group to get that famous red nose!