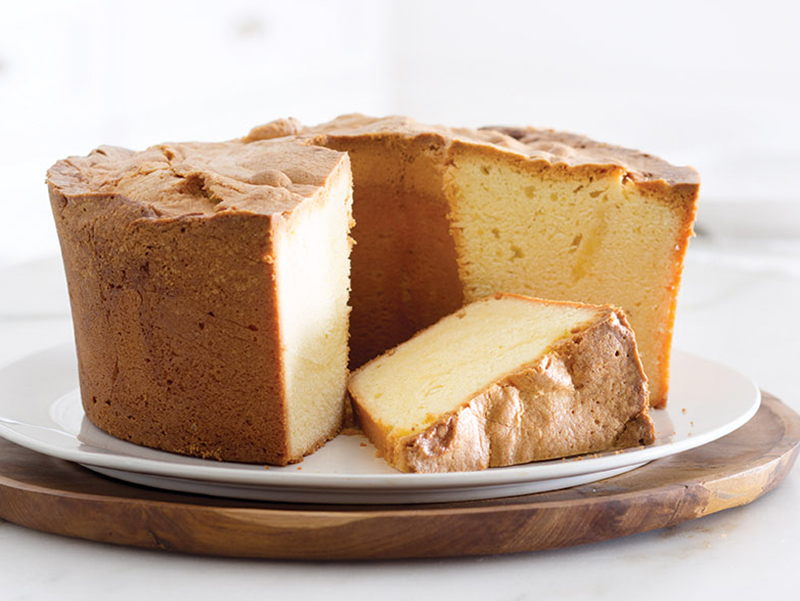 Whether you want to bake your cake ahead or simply keep it fresh after enjoying that first slice, it's important to know how to properly store it before you start putting it away. Not all cakes store the same, so we're offering up our easy tips for cake storage.
Unfrosted cakes. An unfrosted cake will store at room temperature, wrapped in plastic wrap, for 24 hours. You can refrigerate it for up to 3 days. To freeze unfrosted cakes, tightly wrap the individual layers in foil for up to 1 month.
Frosted cakes. Frosted cakes will store at room temperature for up to 4 days when kept on a cake stand with a dome. To freeze a frosted cake, place it on a tray in your freezer and leave it for 4 hours, or until fully frozen. Once frozen, remove it from the freezer and tightly wrap it in plastic wrap and aluminum foil. It will keep for up to 1 month.
Frosted cakes with perishable ingredients. If the frosting is made with perishable ingredients like cream cheese, mascarpone, or meringue, loosely cover the cake in plastic wrap and store in the refrigerator for up to 4 days. Delicate frostings like meringue-based frosting do not stand up well to being frozen, however cream cheese and buttercream frostings are sturdy enough to spend some time in the freezer. Simple follow the same steps as you would for this type of frosted cake.
The featured recipe is our Ultimate Southern Cream Cheese Pound Cake by Ben Mims.